Charitable Donations Top $400 Billion For The First Time Ever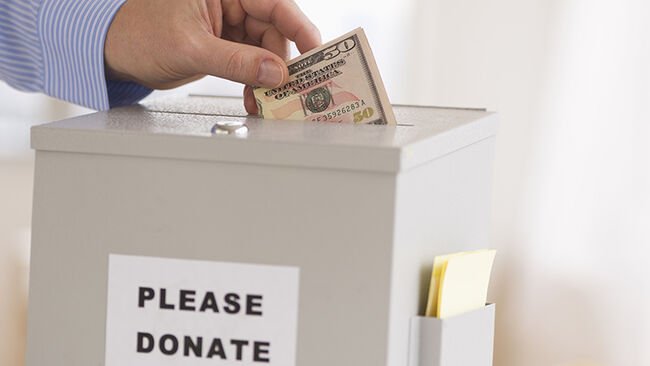 A new report highlights the generosity of the American public. The Giving USA report found that Americans donated over $410 billion dollars to various charities in 2017. It marks the first time ever that charitable donations have topped $400 billion. The report was put together by the Giving USA Foundation and was researched and written by the Indiana University Lilly Family School of Philanthropy at IUPUI.
"Americans' record-breaking charitable giving in 2017 demonstrates that even in divisive times our commitment to philanthropy is solid," said Aggie Sweeney, who serves as the chair of the Giving USA Foundation.
Individuals made up the largest group donors, giving away nearly $287 billion to causes they care about. Foundations, corporations, and bequests made up the other 30% of the donated money.
Religious charities received the largest percentage of money, with 31% of donations going to religious groups.
"The increase in giving in 2017 was generated in part by increases in the stock market, as evidenced by the nearly 20 percent growth in the S&P 500. Investment returns funded multiple very large gifts, most of which were given by individuals to their foundations, including two gifts of $1 billion or more," said Amir Pasic, Ph.D., dean of the Lilly Family School of Philanthropy. "This tells us that some of our most fortunate citizens are using their wealth to make some significant contributions to the common good."
Photo: Getty Images

Barbi
Want to know more about Barbi? Get their official bio, social pages by clicking here!
Read more