Jennifer Lopez, Miley Cyrus & More Honor Late Hair Stylist Oribe Canales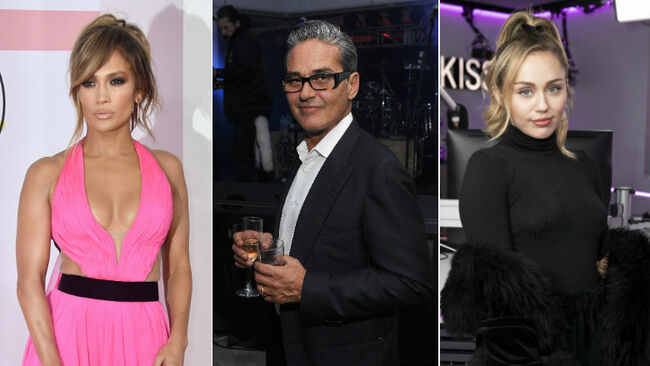 Miley Cyrus, Jennifer Lopez, Naomi Campbell and more have paid tribute to OG celebrity hairstylist Oribe Canales, who has passed away at the age of 62.
As per the New York Post, the cause of death for the Cuban-born hairdresser is currently unknown. However, Canales' legacy will forever be cemented amongst his clients and the industry after work in every major fashion magazine, including Vogue, Harper's Bazaar, W, Marie Claire and many more. He regularly flew to Milan to work on Gianni Versace's fashion shows and is credited as for being one of the innovators of the early '90s punk movement in fashion. Canales also had his own line of products called Oribe Hair Care and remained a staple in the backstage rounds at fashion shows and red carpets.
Oribe's close-ties with Lopez was detailed in his official biography, which appears on his official website. "In 1997, Oribe's focus turned from fashion to the new faces of fashion: celebrities. This shift came via a new face to the music scene, Jennifer Lopez, who called for Oribe after a childhood spent reading his name in fashion magazines," the excerpt read. "He accompanied the rising star to Miami to shoot the cover of her first album, On the 6, for which he lightened her hair and pulled it tightly over a wig into a long ponytail. It was a done deal -- Sean Combs, her boyfriend at the time, told Lopez not to let Oribe get away, and she didn't. Oribe worked with her during her meteoric rise (when he created the JLo persona with her) and at the heights of her millennial celebrity."
Among some of his other star-studded clients include Lady Gaga, Kate Moss, Rihanna, Meghan Markle, Emily Ratajkowski, Karen Elson, Cindy Crawford and more. Scroll on below to see some of the many tribute in honor of the late hair stylist!