Ariana Grande Teases New Fragrance: See The Cloud-Shaped Bottle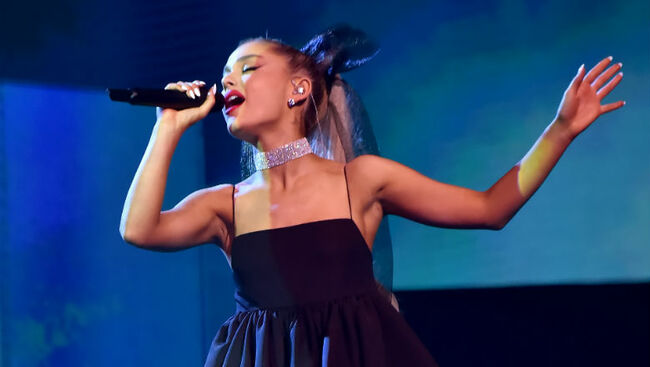 Ariana Grande has had one heck of a week and it's only Wednesday. After it was announced that the pop star is set to walk down the aisle with Pete Davidson after only a few weeks of dating, Grande also revealed that she's launching a new fragrance in the near future and the bottle appears to be shaped like one of her favorite emojis.
On Tuesday (June 12), Grande shared a brief sneak peek of her upcoming fourth fragrance and the bottle is shaped as a white cloud. "New perfume coming soon," a tagline read at the end of a video, which was posted on Twitter and unsurprisingly captioned with a cloud emoji. The forthcoming scent follows the release of Frankie, Sweet Like Candy and Moonlight.
There will likely be a storm of new Grande headlines in the coming weeks as her forthcoming LP, Sweetener, is scheduled to drop on July 20. In her recent cover story for British Vogue's July issue., the 24-year-old admitted that the project will detail her battle with anxiety. "I think a lot of people have anxiety, especially right now," she confessed. "My anxiety has anxiety… I've always had anxiety. I've never really spoken about it because I thought everyone had it, but when I got home from tour it was the most severe I think it's ever been. . . .Everybody thought I was crazy when I got home and wanted to hit the ground running."
Among some of the titles set for the collection include the previously released "No Tears Left To Cry," "R.E.M.," "The Light Is Coming," "God Is a Woman," "Get Well Soon" and the intro, "Raindrops."