Lady Gaga's Most Iconic 'The Fame' Era Music Video Looks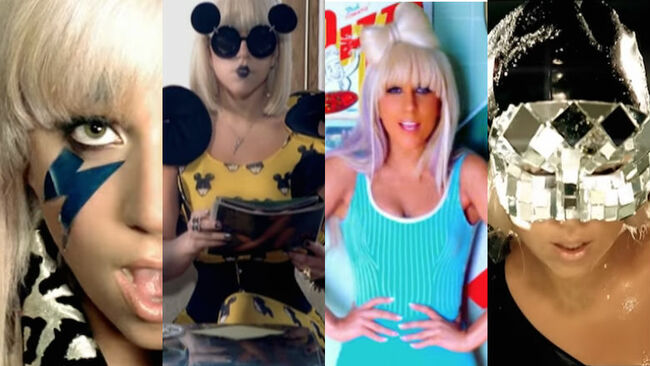 Ten years ago, the world was introduced to a talented young lady from New York, who would go on to become an international pop superstar: Stefani Joanne Angelina Germanotta -- AKA Lady Gaga.
On April 8th, 2008, Lady G released her debut single "Just Dance," one of her most iconic songs to this day, and from there, her career quickly took off. Over the weekend, Mother Monster took to social media to acknowledge her ten year "Just Dance" anniversary. In one tweet, she wrote, "I can't believe it's been ten years since the release of Just Dance. It's very emotional and I am so grateful to little monsters for sticking by me all these years. Cheers to many more, filled with love & bravery to be yourself. I love you so so much."
In another tweet, she added, "I love you little monsters 4eva. The last decades been a blast I will never forget. I can't wait for the next. If you don't have any shadows you're not standing in the light. I wrote "just dance, gonna be ok" right after one of the hardest times in my life. It was true."
"Just Dance" isn't the only work of art turning ten years old for Lady G this year; her debut album The Fame is also celebrating its decade long anniversary (released on August 19, 2008). The record included a number of hits for Lady Gaga in addition to "Just Dance," like "Poker Face," "Paparazzi," "LoveGame," and more, each of these with a music video starring Lady Gaga rocking some of the most amazing outfits you've ever seen.
So, to celebrate "Just Dance" and The Fame turning ten this year, we're taking a look at some of Lady Gaga's most iconic video music *lewks* from this era. Appreciate all of the amazing ~FASHUN~ below. Walk walk, fashion baby.
"Just Dance"
This
David Bowie
inspired lightning bolt makeup.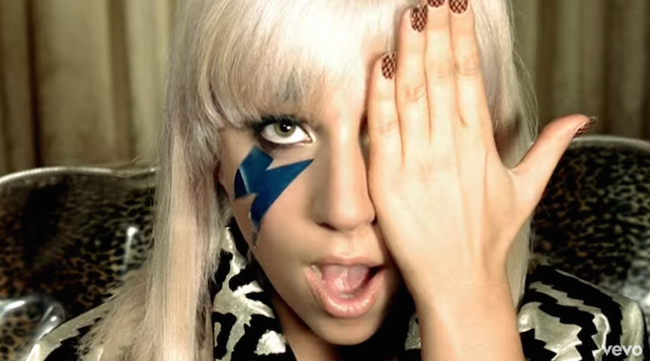 This mirror ball bra perfect for enjoying a delicious cocktail.
"Poker Face"
This mirror mask perfect for putting up your best poker face:
These deck of cards inspired nails:
And that time she made her hair into a bow:
"Eh Eh (Nothing Else I Can Say)"
The return of the hair bow.
When she matched her outfit to her vespa:
This bodysuit made entirely of yellow flowers:
"LoveGame"
No need for clothes when you could just bedazzle yourself.
Taking chains to the next level:
The white leather jacket:
"Paparazzi"
This bondage look:
This literal suit of armor:
Taking her hair to new heights. Literally.
This Harajuku inspired *LEWK*
Also ALEXANDER SKARSGÅRD!!!
And the greatest mug shot of all time:
"Beautiful, Dirty, Rich"
Little Red Riding Hood
Celebrate 10 years of The Fame by taking a look back on Lady Gaga's incredible career with iHeartRadio's Elvis Duran below:
Watch all of Lady Gaga's The Fame era music videos: